This time,
we redefine mobile phone photography.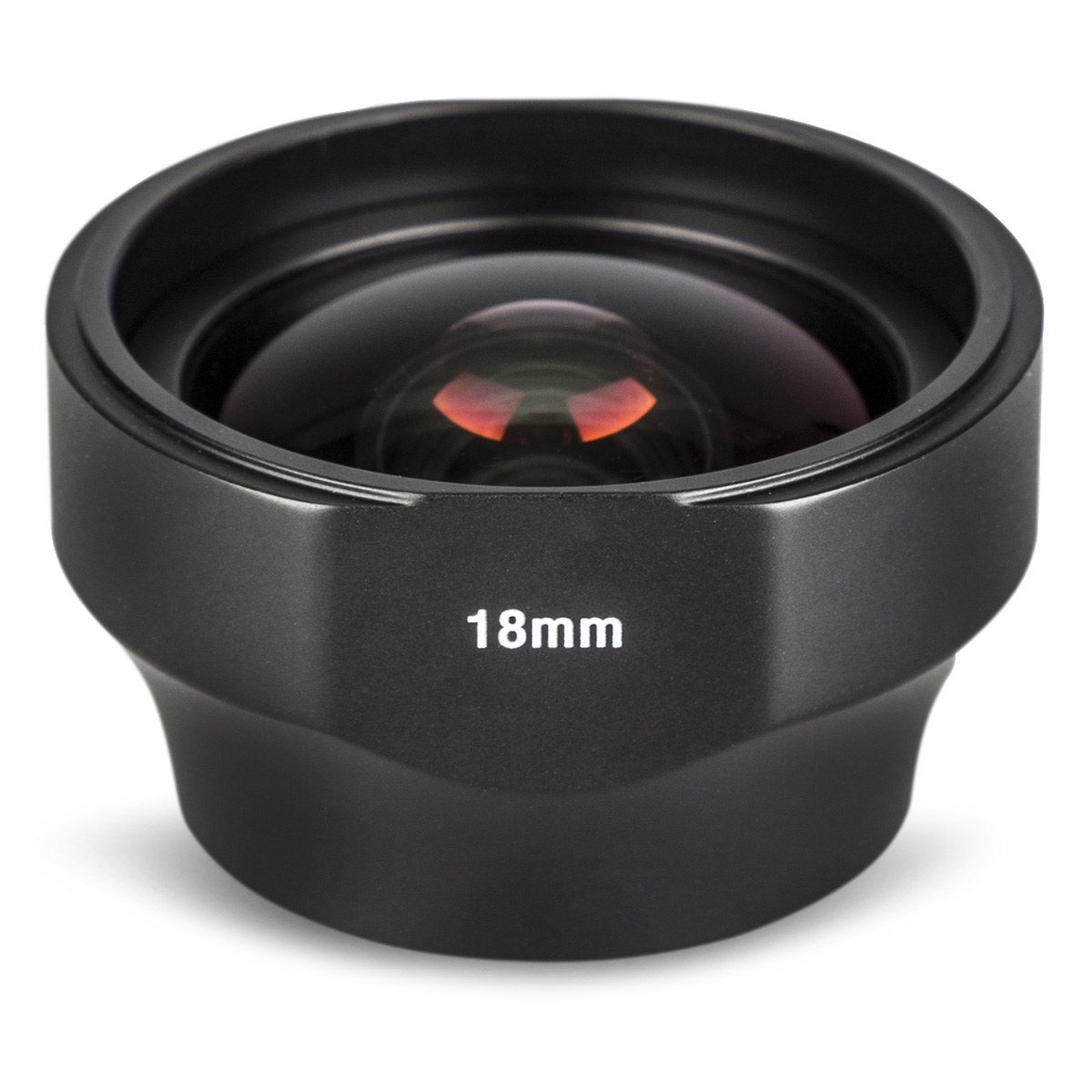 18mm Wide Angle Lens
Wide Angle Without Distortion
SIRUI 18mm Wide Angle Mobile Phone Auxiliary Lens helps you to create stunning,professional quality wide angle images and limit distortion around the edge of images.
Model:

18-WA
View Angle:

95° diagonal
Focal Length:

Equal to full frame 18mm
Lens Structure:

6 elements in 6 groups
Optical Distortion:

<2%
Colors:

Black / Red / Blue
To create great images, one of the most important elements besides the photographer, is the lens. Every SIRUI multi element lens is manufactured from the finest German manufactured Schott Optical Glass and housed in a "Scientific Grade" Aluminum housing for reliability and durability.
Strive for a perfect image
Smart phone cameras do not have many options for wide-angle lenses or ultra-wide angle lenses like SLR and mirrorless cameras. SIRUI is dedicated to provide solutions to the smart phone camera user for capturing wider frame images. SIRUI's 18mm Mobile Phone Auxiliary Lens is the first step in that evolution.




© Pengpeng Wang
Easily shoot amazing wide images!
SIRUI Wide Angle Lens can help to capture wider frame images and bring more of the scene into your portraits.
Multiple Colors
SIRUI Mobile Phone Auxiliary Lenses provide extremely high image quality with colors to match your style. Available in Black, Red and Blue. they are the perfect colors to enhance your style.
Multiple Lens Adapters
SIRUI Mobile Phone Auxiliary Lenses can be easily attached to your mobile phone with SIRUI Mobile Phone Protective Case, Lens Mount Adapter, and the Lens Clip Adapter that fits on most brands of mobile phones.